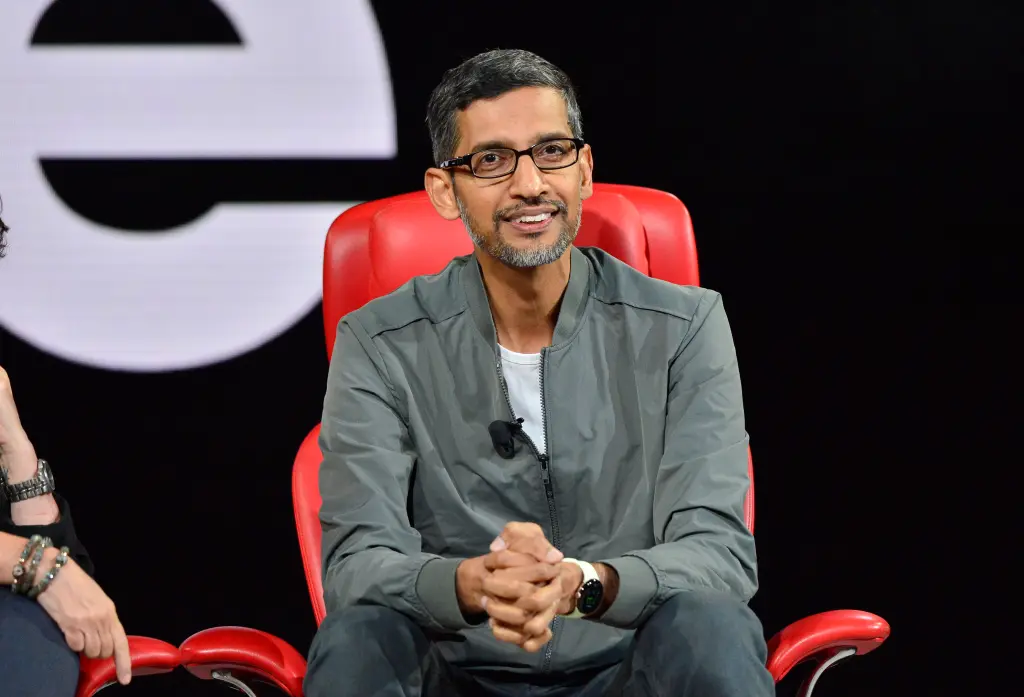 Pichai, 50, raked in more than $218 million in the form of stock awards, according to recent company securities filing. The Google boss also earned $2 million in base salary and nearly $6 million in other compensation.
The filing said "other compensation" typically stems from the company's retirement plans and "personal use of company aircraft. Overall, Pichai earned more than 800 times the median employee's pay.
The massive payday for Pichai and other told Alphabet executives stood in stark contrast to a companywide belt-tightening effort as Google refocuses its business on the race for advanced artificial intelligence technology.
The Post has reached out to Google for comment.
Under his pay plan, Pichai receives major stock awards every three years. The latest payout marked the third time that Pichai has received a $200 million-plus award since he took over as Google's top executive.
Alphabet noted that the stock bonus was responsible for the pay disparity between Pichai and its median employees. The company said the ratio was 21-to-1 in 2021 and 27-to-1 in 2020.
In January, Google laid off approximately 12,000 employees, or about 6% of its workforce, in the largest round of pink slips in the tech giant's history. Alphabet's shares are down 14% over the last 12 months during an ongoing downturn in the tech sector.
As part of the layoffs, Google eliminated positions for at least 31 company-employed massage therapists that worked in its California-based offices. The company is also said to be requiring employees in its unprofitable Cloud division to share desks and alternate which days they come into the office.
The layoffs have sparked outrage among Google employees – with one ousted engineering manager grumbling earlier this year that he learned he lost his job through an "automated account deactivation at 3am" and that the company had treated him as "100% disposable."
Google workers in New York, California, London and other locales have staged protests over upper management's handling of the layoffs.
As The Post reported in March, executives also informed Google employees of plans to close some of the company's vaunted "micro-kitchens," which are stocked with free drinks and snacks, and to shut down on-campus cafeterias with lower foot traffic.
Google brass also said they would dial back spending on company-provided equipment such as personal laptops as part of "changes to what's available and how often it's replaced."