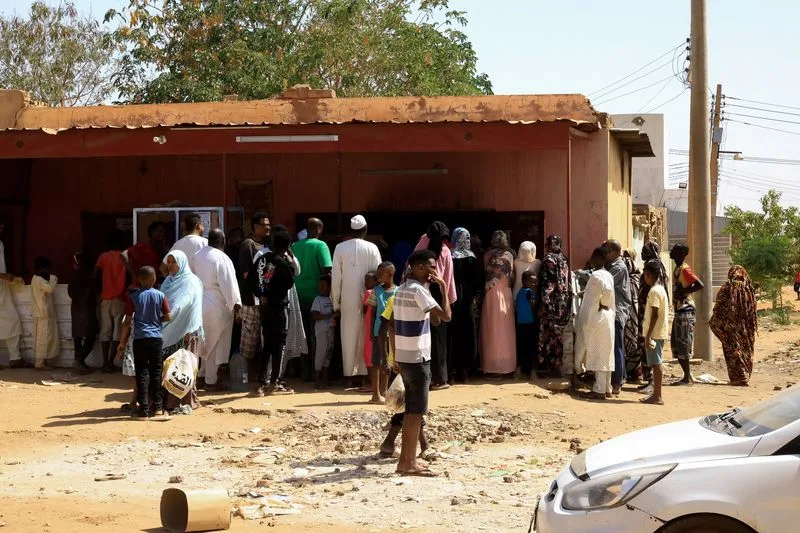 WASHINGTON (Reuters) – The U.S. Agency for International Development (USAID) has deployed a team of disaster response experts for Sudan in the region to coordinate the humanitarian response as fighting rocks the country, USAID head Samantha Power said on Sunday.
In a statement, Power said the Disaster Assistance Response Team will operate out of Kenya for the initial phase, adding that the experts are working with the international community and partners to identify priority needs and safely deliver humanitarian assistance.
"The United States is mobilizing to ramp up assistance to the people of Sudan ensnared between the warring factions," Power said.
The eruption of fighting eight days ago between the army and the Rapid Support Forces (RSF) paramilitary group has triggered a humanitarian crisis, killed hundreds of people and trapped millions of Sudanese without access to basic services.
Sudan's sudden collapse into warfare has dashed plans to restore civilian rule, brought an already impoverished country to the brink of humanitarian disaster, and threatened a wider conflict that could draw in outside powers.
"Fighting between the Sudanese Armed Forces and the Rapid Support Forces in Sudan has claimed hundreds of lives, injured thousands, and yet again dashed the democratic aspirations of the Sudanese people. Civilians trapped in their homes cannot access desperately needed medicines, and face the prospect of protracted power, water, and food shortages," Power said.
"All of this suffering compounds an already dire situation – one-third of Sudan's population, nearly 16 million people, already needed humanitarian assistance to meet basic human needs before this outbreak of violence."
Power reiterated calls on Sunday for the parties to abide by the ceasefire for the Muslim Eid al-Fitr holiday, end the fighting, and comply with international humanitarian law, including by enabling safe and unhindered access for humanitarian and medical workers.
The United States on Saturday evacuated U.S. government personnel from its embassy in Khartoum and temporarily suspended operations at the embassy due to security risks.
(Reporting by Daphne Psaledakis; editing by Diane Craft)