2 MINUTE READ Just in time for the online retailer's Black Friday bonanza, Amazon warehouse employees across Europe went on strike or are staging protests today. According to the UNI Global Union, workers...
Read more »
Ukraine war: The front line where Russian eyes are always watching  Two Ukrainian soldiers shelter in a trench as they protect themselves from Russian missiles. It is not clear where the video...
Read more »
José the morning afterhis arrival on Ebon (Epoon), weary and worn out. Foto: Ione De Brum, Mayor of Ebon Atoll) While not actually holding the record for the longest drift at sea,...
Read more »
To her devoted followers, "Donbas Devushka" – or Donbas Girl – is a Russian Jew from the occupied Ukrainian city of Luhansk, who has faithfully broadcast Kremlin propaganda for months. But in reality,...
Read more »
The General Staff of the Armed Forces of Ukraine reported a fight and a shoot-out between the Russian military and mercenaries of the Wagner Group in occupied Stanytsia Luhanska. Source: summary of the General...
Read more »
There have been further reports that Russian President Vladimir Putin's health is declining as Russia plans to annex more of Ukraine, seven months into the war. The sensationalist reports of Putin's dwindling health have...
Read more »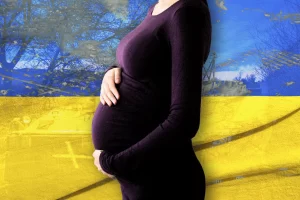 WARSAW, Poland — Six months after Russia invaded Ukraine, 18-year-old Rosalina Hryhorychenko fled the war-torn country with her mother and two siblings. Just two months later, she would make the tough decision...
Read more »
About a fifth of recruits sent to fight in Ukraine from Russian prisons are HIV positive, according to estimates by Ukrainian authorities, with several captured Russian soldiers telling The New York Times they were...
Read more »
German Defense Minister Boris Pistorius can understand Ukraine's limited attacks on Russian territory. Pistorius also announced that he expected a decision on Ukraine's entry into NATO only after the end of the war....
Read more »
The US will begin training Ukrainian forces on how to operate Abrams tanks next month as it seeks to get them on to the battlefield against Russia before the end of the summer. Thirty-one...
Read more »