The winner of a record $2 billion Powerball jackpot has been identified for the first time, almost 3 months after his life dramatically changed for good . Edwin Castro added a whopping...
Read more »
Former Fugees rapper, Prakazrel 'Pras' Michel has been convicted on criminal charges that he conspired with a Malaysian financier to orchestrate a series of foreign lobbying campaigns aimed at influencing the US...
Read more »
South Korean president Yoon Suk Yeol's White House visit ended on a high note when he sang Don McLean's American Pie to great applause. Yoon is on a six-day state visit to...
Read more »
Fox News on Tuesday agreed to pay a $787.5 million settlement to Dominion Voting Systems, bringing an abrupt end to a high-profile defamation case over the network implicating Dominion in a nonexistent plot to...
Read more »
 a bald eagle at a bird sanctuary in Valley Park, Mo., had been incubating a rock, and his keepers did not have the heart to separate them. He seemed ready when an eaglet...
Read more »
A Civil War reenactor has pleaded guilty to charges that he planted a pipe bomb at a Virginia battlefield in 2017 and wrote letters falsely claiming that antifa protesters were to blame....
Read more »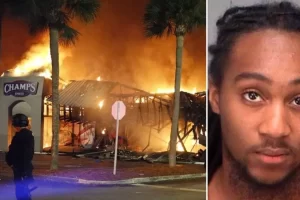 vampires are going to defend themselves,' he reportedly said before blaze DAYTONA BEACH, Fla. – A Daytona Beach man was arrested this week after police said he burned down his own house after screaming...
Read more »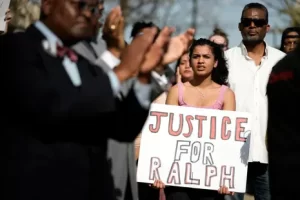 Andrew Lester told police he was "scared to death" when he saw a Black teenager at his front door. That fear drove the 84-year-old to shoot the teenager, Ralph Yarl, who had...
Read more »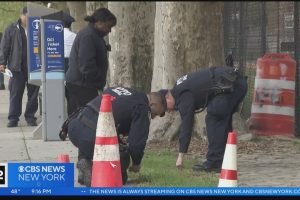 An argument over a bus ticket ended with gunfire aimed at a group of MTA workers in East New York on Tuesday. At least one person was hurt. CBS2's Natalie Duddridge reports...
Read more »
Ralph Yarl, the 16-year-old boy who was shot twice for ringing the wrong doorbell in Kansas City, Missouri, has been pictured recovering at home after surviving a traumatic brain injury. Yarl, who...
Read more »